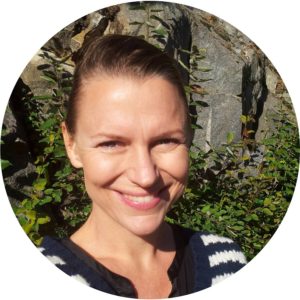 Would you like to finally be free from thoughts, beliefs, emotions and physical symptoms that hold you back in life, and to move confidently in the direction of your dreams?
Today, we know that it is 100% possible to positively shift negative beliefs and thought patterns, to fully heal emotional wounds, and to manifest deep healing in our bodies – primarily with the power of our mind. We just need to be willing to believe in the possibility, to seek and embrace help, and to take the necessary action on our own part. For this process we also need a holistic approach that acknowledges and addresses the mental level (ie thought patterns and subconscious beliefs), the emotional level (ie feelings and emotional wounds), our physical body, as well as our energy system. 
With a unique holistic approach (i.e. "Let Go. Let Be. Let In. Let Out."), life coach Anna Brismar will help you release any limiting belifes, thoughts, emotions and energetic blockages that hold you back in life. You will also learn to embrace and surrender to aspects in your life that you cannot presently change; as well as open up to and express all the parts of your life that bring deeper joy, fulfillment and freedom. Often it only takes a few sessions to create profound positive transformation.
Warm welcome to book a 20 minutes' free Skype call with me/Anna. In this call, you will have the opportunity to ask any question about the coaching process and to share your life situation and what issues you would like to address and resolve.
Looking forward to hearing from you via email or phone. // Anna